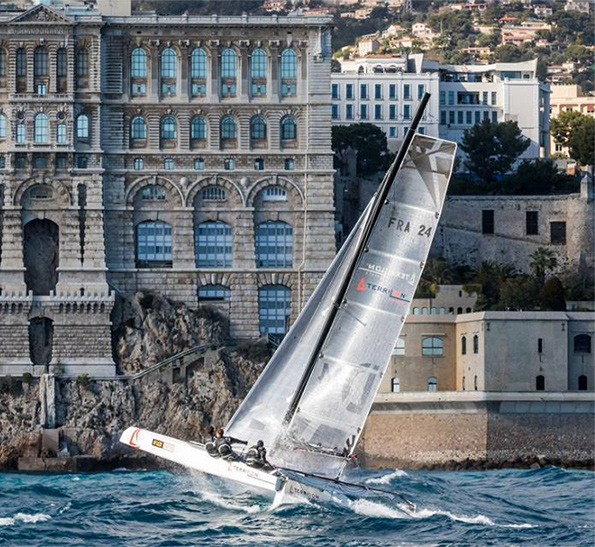 Expertise
TERRILLON AVOCATS is a business law firm that has successfully advised and defended the interests of companies in France and around the world for 30 years.
History | Mission | Clients
TERRILLON AVOCATS was founded in Paris in 1994 by Patrick Terrillon, a Frenchman who has been fascinated with Poland since the start of his career, when the country was opening itself up to Europe. Since its creation, TERRILLON AVOCATS has sought to successfully support their Clients, to give them confidence in their legal operations, to provide specialist advice and the highest standards of cooperation.
The TERRILLON AVOCATS team advises both French companies and entrepreneurs planning to establish their businesses in France in business law, in particular in labour law, corporate law, tax law and intellectual property law. The Firm's attorneys regularly assist companies with direct investment and with purchasing and acquiring companies located in France. TERRILLON AVOCATS' Clients include the French subsidiaries of multinational corporations, SMEs and foreign companies, including Polish companies listed on the Warsaw Stock Exchange.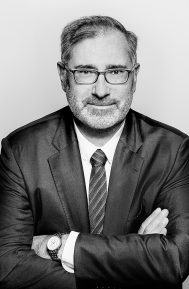 PARTNER | FOUNDER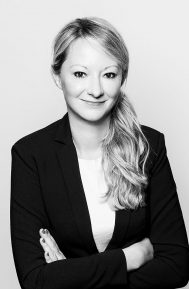 Partner
The Team
An international team of attorneys
TERRILLON AVOCATS guarantees the highest level of knowledge, skills and service, as well as the ability to assist their Clients in English, French and Polish. Our team is centred around Patrick Terrillon and Dorota Dabrowska, members of the Paris Bar with many years of experience and extensive knowledge of both French and Polish law. Our team also includes attorneys and trainee attorneys with knowledge of French and Polish law, fluent in the languages of their Clients.
The Team
Experience | Knowledge | Efficiency
The most important thing for the TERRILLON AVOCATS team is to defend their Clients' interests and to effectively manage risks. On average, our Firm handles 250 cases each year, primarily in areas related to business law. We respond to our Clients' legal challenges and effectively respond to the crisis situations entrusted to us.
At TERRILLON AVOCATS, we represent companies in France in legal and arbitration proceedings with a high rate of success. The quality of our work and the results we provide are proof that a small firm is capable of successfully handling even the most difficult cases. For three decades, our priority has been the success, comfort and confidence of our Clients.
Clients
Case study. The defence of a Polish food company which had been sued for trademark infringement.
Our Client was a Polish food company specialising in the manufacture and sale of cakes and chocolate bars.
Read more
Compliance guarantee
We guarantee the legal compliance of all business actions, including contracts and transactions concluded. Aware of the financial challenges presented by many disputes, we are not content with merely addressing the legal aspects of the cases we handle. Instead, we strive to provide our Clients with a real financial and legal strategy. Over the past 30 years, the Firm's attorneys have conducted numerous transactions for the sale and purchase of companies — particularly between France and Poland — all of which have been concluded successfully. Our Clients appreciate our work and stay with us for years, benefiting from our legal assistance in managing their companies.
Partnerships based on trust
The entire TERRILLON AVOCATS team is always available and ready to support their Clients. We communicate with our Clients in an open and comprehensible way, discussing all possible difficulties, threats and legal risks. We work passionately to assure our Clients' security and success. We are proud to be able to say that our Clients stay with us for years, in particularly by regularly entrusting us with new cases.
To give our Clients peace of mind, we at TERRILLON AVOCATS have carried out our profession with passion, commitment, dynamism and perseverance, for three decades. To best protect our Clients' interests, we guarantee them a team that is professional and creative as well as accessible and attentive. The ethics and discretion that are at the heart of our profession allow us to establish relationships of trust with our Clients.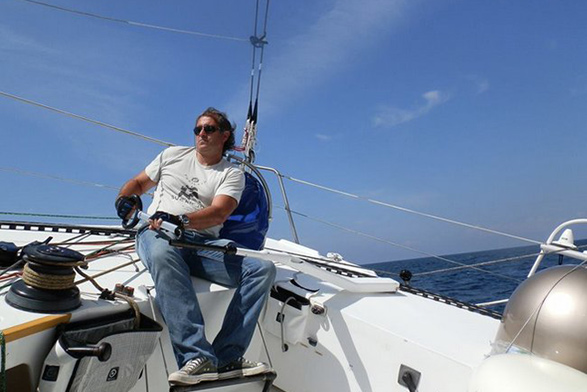 Sailing and offshore racing enthusiasts
Patrick Terrillon, the founder of the Firm, is a big fan of sailing. With a transatlantic crossing in a TS 52 Catamaran already under his belt, he is keen to help skippers surpass themselves in the constant search for the best performance and results. This passion for sailing is reflected in the dynamism of our Firm, where we constantly seek to surpass ourselves in order to support, protect and defend the interests of our Clients.
Read more
Contact us
TERRILLON AVOCATS
21 rue Royale
75008 Paris, France
navigation